NEED A drone Facade Inspection?
WE MANAGE THE
ENTIRE PROCESS FOR YOU
ConnexiCore delivers high quality, cost-effective building facade inspections via drone, complete with cloud-based-asset review and collaboration.
Highly specialized facade drone pilots.
Advanced data collection and analysis.

Drone Facade Inspection Services Quote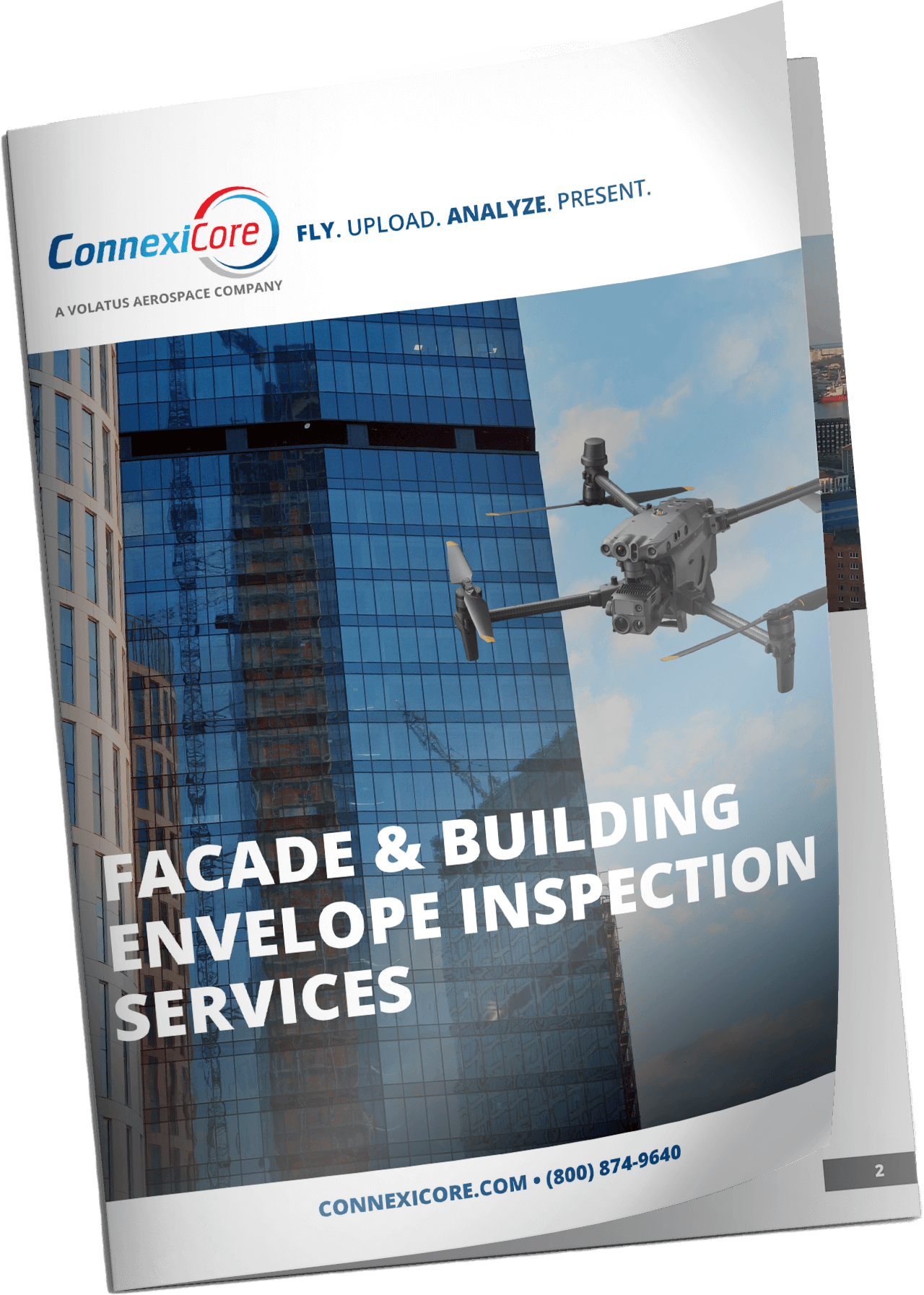 Have questions about
drone facade inspections?
Learn how your business can improve cost savings, streamline data collection, and boost overall efficiency with our comprehensive Facade Inspection Guide.
Request your FREE copy today!
THE CONNEXICORE™ CLOUD ADVANTAGE
It's not just about drones, it's about the data. Our cloud-based platform, ConnexiCore Cloud, makes it simple for you and your team to review, share, and discuss the valuable images, videos, and data that drones will generate for your project.
Our background in IT, telecommunications, and project management mean that you're not just getting a UAV drone flight…you're getting a value-added business partner committed to helping you integrate all this data to gain maximum business value.