Small Unmanned Aerial Vehicles (sUAV's)—more commonly known as "drones"—are one of the fastest growing technology applications for construction in decades. While aerial progress monitoring and inspection assessments are the predominant uses today, there are hundreds of emerging applications leading to safer job sites, better dissemination of information, and in many cases, more accurate and precise measurements and dramatically improved workflow.
Two years ago, the conversation about using drones on construction project sites was just exploring what could possibly be done with drones. Now that we're past the "what if?" stage, discussions focus on the best strategies for flying, capturing, and analyzing the data.
Construction progress videos
The most common application for construction drones today is relatively straightforward. Most companies want progress videos, typically updated on a weekly basis, that give stakeholders a "big picture" view of how a job is progressing. Drone-generated videos allow project managers and key operational personnel to see the progress of the site from an aerial perspective, allowing them to assess which areas are progressing or lagging and compare that with their planning schedule.
Technology can even take it one step further now by streaming drone video to team members in "real-time". Being able to stream videos to the team is such an advantage for the business. It speeds up the process of construction and ensures that everything is going well on site. Due to its importance, streaming the video is such a crucial part of construction these days. To make sure it's working at all times, it's important that the streaming process is tested. To do this, companies (like Apica Systems) offer performance testing to make sure that streaming applications and data are functioning correctly, allowing businesses to use this technology. When construction companies are able to use streaming videos, drones can be used to identify hazards on job sites, as well as providing documentation for compliance with environmental regulations. Today, with guidelines for maintaining clean job sites and handling materials in an environmentally-friendly way, drones provide an efficient way to create a clear photographic record of the site.
Beyond an aerial perspective
Different kinds of cameras and sensors can be deployed on the drone for a range of applications. As an example, when a building is complete, you can fly a drone around it with a thermal imaging camera and look for compromised structural integrity areas as well as heat leaks.
Perhaps the most powerful application is the use of drone-collected data in virtual 3D models of construction projects. This provides a common view of the site for people throughout the organization and allows supervisors, construction managers, and senior managers to discuss projects from the same vantage point. The drone-generated 3D models can provide the type of flexible point-of-view perspective that you'd find in a video game.
Drones in urban settings
AEC (architectural, engineering, and construction) firms are now working on expanding their capabilities for working with 3D modeling systems as well as GIS data into their mapping operations.
Drones can now be flown in built-up urban areas to identify and locate terrain features such as lamp posts, fire hydrants, mailboxes, and power lines—all of which up to recently could only be captured through ground observation. This information could then be shared with planning committees for urban planning, or for estimating teams. Now, by knowing what the ground features and topography look like before beginning a project, AEC firms looking at job pursuits or pre-construction work can make better predictions for planning and costing.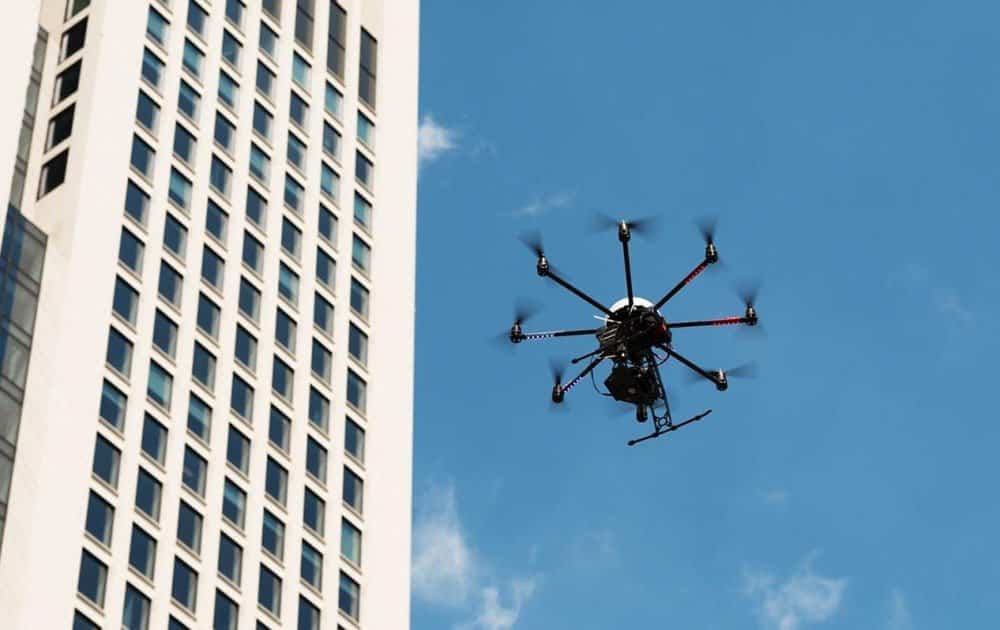 Drones for earthwork measurement
Drones can also be used for superior measurement purposes. One of the most advanced applications comes from earthwork in the early stages of a project to create and update accurate geographic models. This allows contractors to measure quantities of earth, gravel, and other aggregates.
In the earthwork industry, one of the ways a contractor gets paid is for how much stockpile material is moved at a job site, so by utilizing a drone to measure volumetric quantities of earthwork inventory on job sites a contractor can measure accurately to the cubic meter and provide that to the construction team for progress billing. This method is far superior to traditional methods, such as counting truckloads. In addition to being more accurate, it adds up to substantial savings in both time and money.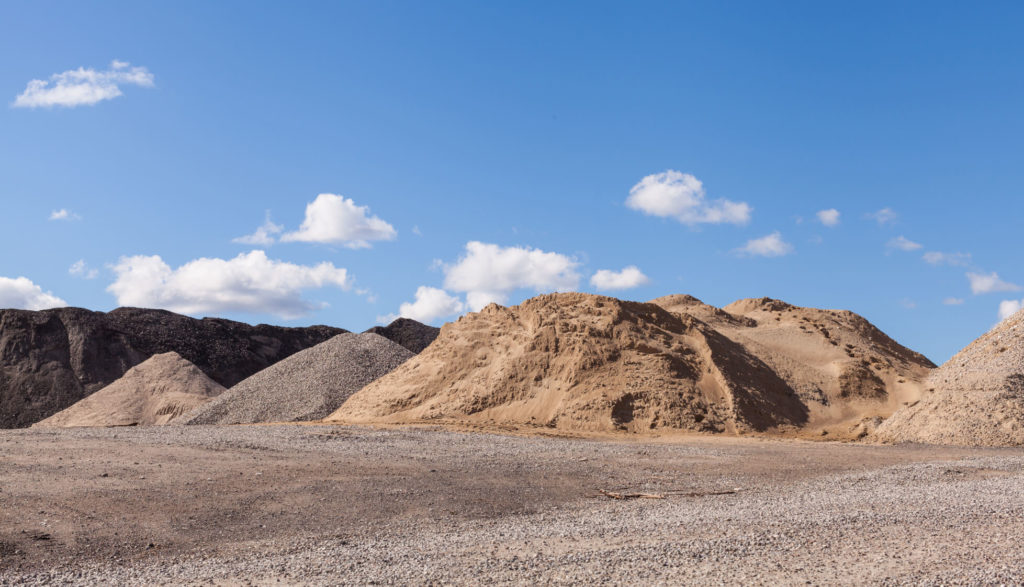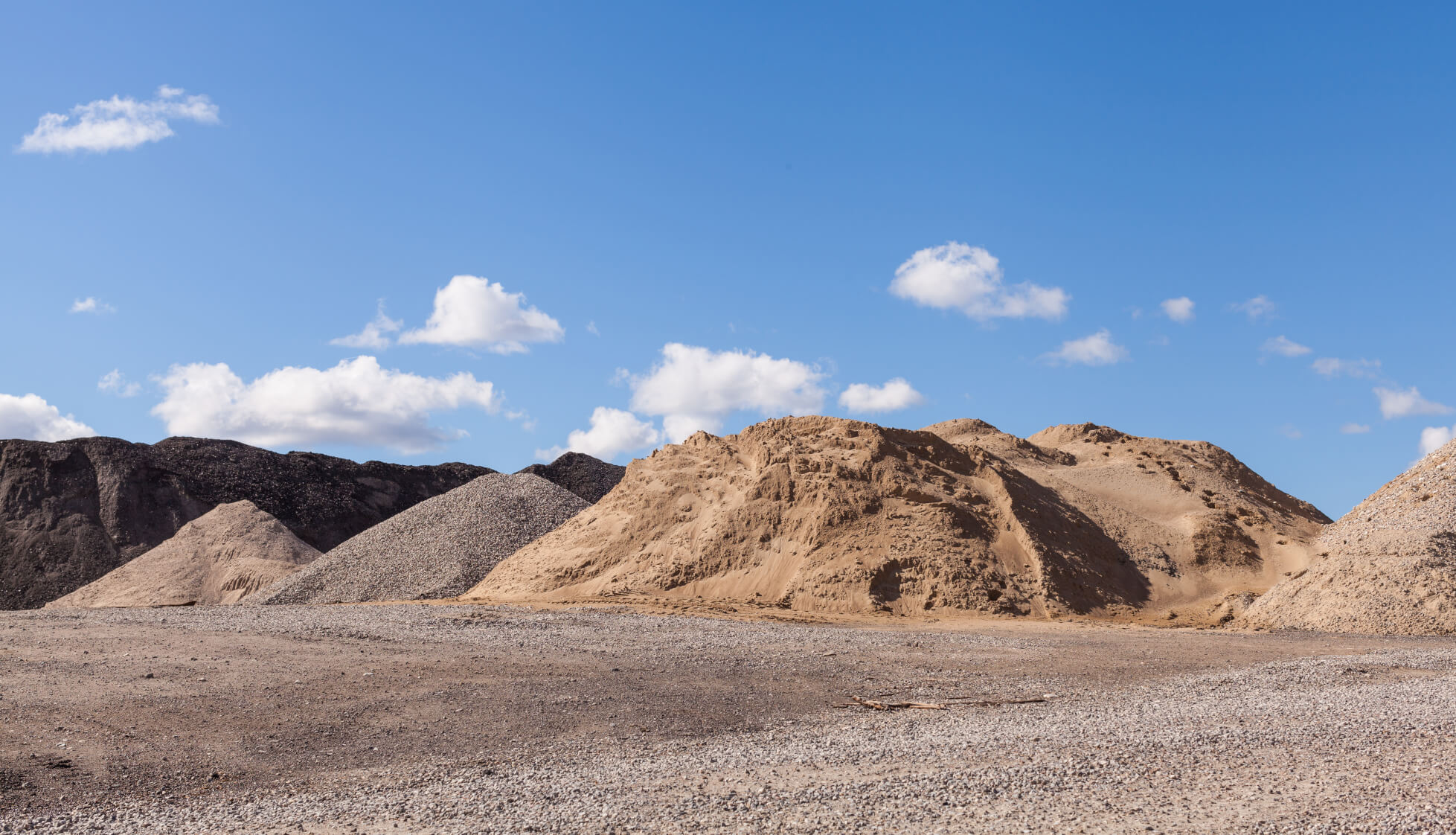 In-house construction drone programs
Some organizations try to develop in-house programs, which involves purchasing and maintaining drones, specialized software, and training for in-house staff.
One of the key requirements for drone operations, even an in-house team, is keeping compliant with regulations. UAVs were unregulated in the U.S. until August of 2016 but are now considered aircraft and are governed by the FAA. Restrictions include allowable flying altitudes, maintaining visual contact with the drone, and avoidance of no-fly zones such as populated areas and airports.
The regulations are extensive, and operators at the very least need to become thoroughly familiar with them, and in many cases, apply for waivers and a certificate of authority (COA) to fly certain missions and locations. Additionally, organizations may be required to carry special liability insurance as well.
Hiring individual drone pilots for construction projects
To address this, some firms reach out to individual drone pilots in the local area. Website marketplaces such as DroneBase, DroneLancer, and JobsForDrones provide a large clearinghouse where companies can connect with pilots. It can be a challenge, though, for construction companies to efficiently source and effectively vet the capabilities and experience of individual pilots.
While some are hobbyists or doing this as a part-time business, others are highly skilled. Even so, they often have particular areas of specialization, and will only travel so far for a project. Also, most individual pilots are focused purely on executing the flight and handing over the data. They don't get involved with business processes or data integration.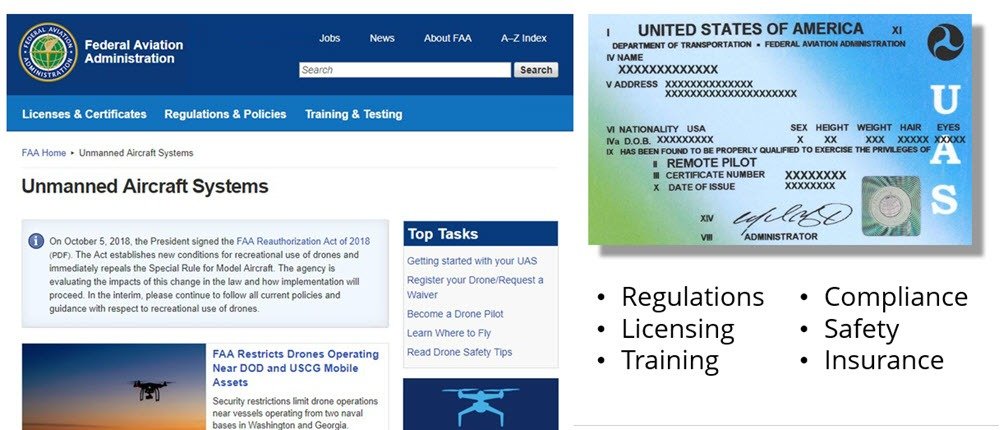 Drone services as a sub-contractor
Companies soon realize the biggest challenge isn't the drones, it's how to effectively collect, store, manage, interpret, and analyze the volumes of data drones can generate. But collecting the data is only the beginning. Captured data is typically stored on memory cards in the drone. After the flight, they are then uploaded to the cloud, where it is either made available as a video. or processed in formats suitable for BIM programs and other 3D apps. Asset sharing can be a challenge given the file sizes, which ranges from 4-6 GB for a typical flight.
To address this, many construction firms are now turning to turn-key, end-to-end drone solutions system integrators as a sub-contractor on the construction project. This is very much like hiring any other type of specialty firms, such as a mason contractor or a steel fabricator.
A drone systems integrator provides a complete package which includes access to fully-equipped drones, data collection tools, and cloud-based processing that allow data to be delivered to construction applications in dozens of architectural file formats. More importantly, a drone systems integrator provides the expertise, authority, and trust that the client requires from a partner on a complex project.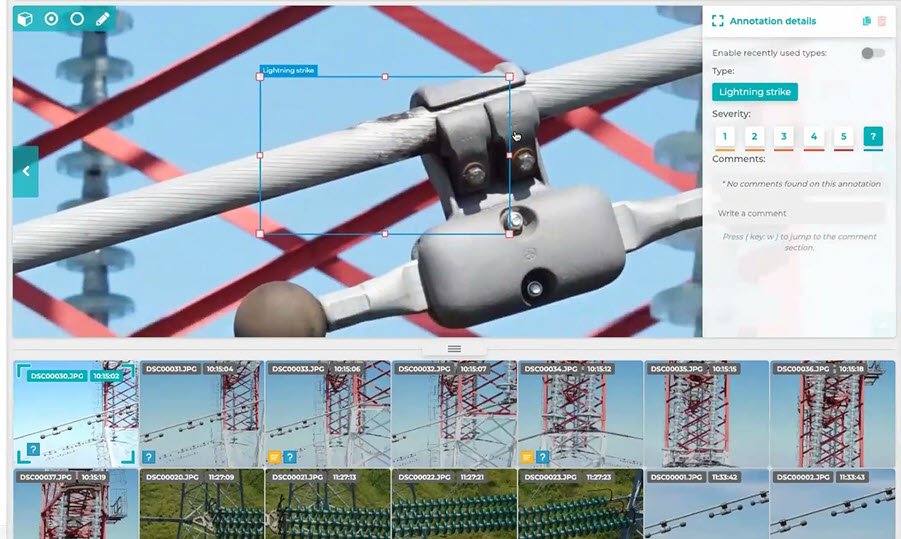 The future of drones in construction
The rapid expansion of drone use in construction is not slowing down.
The real business value for construction companies will depend on how well they can bring together people and data together from various locations in the value chain to deliver actionable insights. It will require collaborative solutions to manage and analyze the thousands of images generated from drone recorded flights. The key is to connect core technologies to optimize workflow and makes it easier for to store, analyze, and share large amounts of data.