As I have pontificated in nearly every blog, article, interview or webinar I have been a part of I have to keep up with my tradition and reiterate… unmanned aerial system (UAS) technology is advancing faster than commercial business stakeholders can keep up with. That isn't anything new these days considering Goldman Sachs has projected an over $100 billion-dollar commercial market by 2020.
2018 has experienced a "broad commercial embracement" of IoT technologies such as drones, artificial intelligence (AI), robotics, smart devices and sensors, cloud, data analytics, and virtual reality. Unfortunately, there are industries such as industrial construction, energy and utilities, and even public safety that have yet to fully utilize and adopt the immense cost and productivity benefits of this emerging technology.
With the current state of America's crumbling highways, transportation HUBS, commercial real estate, and critical infrastructure starting to show signs of age, the demand for newer, better and faster construction processes is vital. It is essential to harness disruptive innovation to stay ahead of the competition and drones have proven to demonstrate a compelling ROI at an extremely low cost of entry. By providing instant visibility and real-time insights into everything from equipment utilization, asset and material management to worker location and safety compliance trends, the use of drones can drive improved decision-making and enabling modern day project management efficiency gains across project lifecycles simultaneously. Drone technology is proving to deliver even greater visibility into what's happening on the jobsite, as construction firms are starting to streamline operations and drive new business efficiencies.
If you're not using drones today in construction, you're missing the boat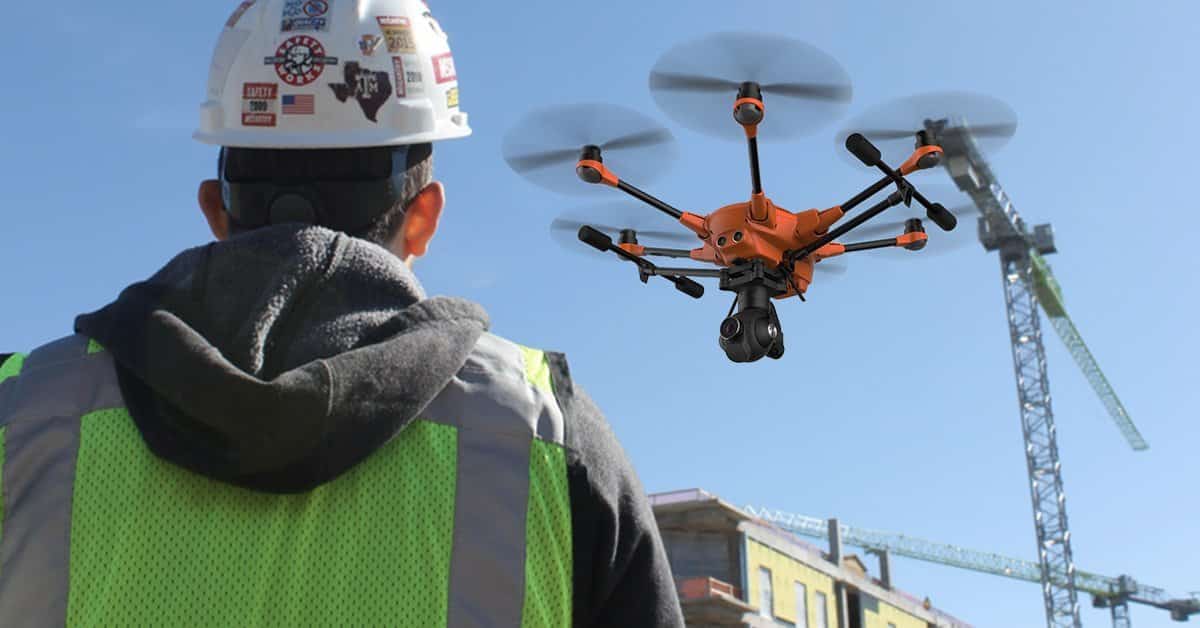 The AEC industry is under mounting pressure to deliver quality projects under tight budgets and timelines.  Using modern communication networks (like the latest two-way radios which you can find out details about online), digital measurement, advanced process automation and sensor-based technology systems, companies are finding new ways to save while improving visibility into their assets.  However, the sheer size and scope of many enterprise projects leaves operation teams and safety managers struggling to handle the task of inspecting these extensive infrastructures they build.  By deploying new technologies to act as force multipliers, making current field teams more effective, companies can put virtual eyes on assets more regularly, with more precision than ever before. This has led many to embrace and realize they must leverage technology as a means of survival in a fast-paced, competitive market. Becoming a technology- and data-driven organization, however, takes much more than simply having a desire and willingness to spend on innovation; shifting to a tech-enabled organization requires unwavering commitment, core cultural shifts and overhauls in processes, training and resources.
Professional commercial drone services operated by highly trained and skilled engineering, UAV operators, and business process experts provide a safe and cost-effective way to assess objects that otherwise require ground crews and/or a person to perform risky tasks. Inspections using drones can be as simple as visually inspecting a building facade to something more complex, such as using Light Detection and Ranging (LiDAR) to create digital elevation models. In either case, a single pilot can easily fly around whatever it is you want to be inspected and record a live feed of high-quality images, video, or 3D models for engineer review on the ground.
Drone technology is helping redefine the way builders design, construct and maintain buildings. Drones do more than just take photos — they can benefit both the builder and owner by improving design accuracy, overall quality and long-term maintenance. Thanks to software and technology advancements, drones can be used in various stages of a building's life and can perform several key functions, including:
Assessing undeveloped site conditions
Aiding with site planning and pre-construction layout
Capturing construction progress images and video
Generating 3D models of existing structures and surface terrain
Creating virtual building models (BIM)
Assisting with ongoing maintenance and damage assessment
Marketing and business development


The construction industry has yet to fully embrace the benefits from drone technology over and above pretty pictures and cool high definition video. Drone aerial intelligence is best utilized from generating predetermined autonomous flight operations, in which a remote pilot-in-command inputs a flight plan in a ground control station program, which then communicates to the autopilot on board the drone aircraft. After the flight, the captured data is processed by software that creates usable, actionable information. Often not recognized is the key value in the ability for a drone to fly the exact same mission over-and-over, and once the initial flight plan is developed, any pilot with a similar aircraft can load a mission and replicate the original flight.
Commercial drone inspection payloads have two or more sensors that can simultaneously deliver time-stamped and geo-referenced images, record high-resolution video, plus capture thermal images and/or video. Other inspection drones offer the ability to swap between multiple payloads, resulting in longer flight times. This new technology will have a huge beneficial impact on the design and construction industry, but when these benefits will be reaped is not as clear. While UAS technology is growing and developing at lightning speed its application to the construction industry has been extremely slow due to the lack of rules, regulations and clarity on how this technology can be used.
The value of drone telepresence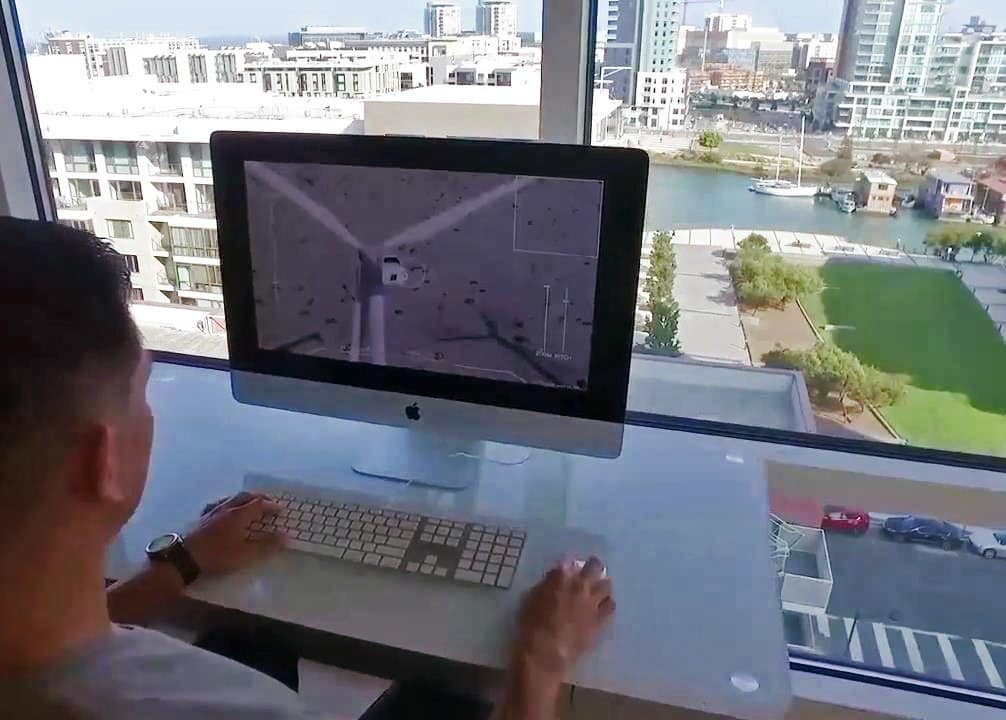 Many companies have already launched drone programs and are training their field personnel to become drone pilots. Organizations not familiar with commercial operations, FAA rules, and insurance liability experience the obligatory painful learning before seeing benefit.  Others are using drone service providers (DSP's) to conduct surveys, analyze collected data, and manage the entire operations process.  Sometimes the challenge with this approach is that the subject matter experts and project managers, many of whom sit in offices hundreds of miles away from the assets, have little control over what they eventually see.  Drone service companies are still providing significant value, but this disconnect between pilots in the field and the experts who need to quickly analyze the data diminishes the value proposition of relying solely on service companies for aerial data.  What's missing is the real-time view.  What if non-pilots within the company could just take control of a drone in the field, from their office computers, and zoom in on exactly what they need to see, when they need to see it?  Even further, what if they could allow multiple other stakeholders, no matter where they sit, to view a livestream of this inspection and collaborate with team members in real-time? Enter the world of drone telepresence! Your project management or operations teams can join any asset inspection through a secure, dedicated portal from any location saving them significant lost time due to travel.
Capital projects within the energy, utilities, and critical infrastructure industries require careful orchestration of many moving pieces, especially during the construction and close-out phase. Gathering and applying the right information to make effective decisions can eliminate project delays, cost overruns and improve project safety and sustainability. But how does an organization efficiently gather this data?  Traditionally, site inspections involved trips to the construction site to capture photos and video, make notes and update drawings. This method consumes travel budgets, pulls high-value personnel away from the office and often fails to deliver the needed perspective for large industrial facilities.  Companies would also rely on contractors to report status on their work without an efficient way to verify that information.
Recently, companies have been deploying drones to capture aerial imagery for review by project managers who would rather avoid repeated trips to the field. The utilization of aerial telepresence takes the value of the drone to a whole new level and delivers this much-needed efficiency to the construction project workflow, enabling companies and stakeholders to view live video from the site in real time, from the air.  Project managers, executives and subject matter experts can login and take control of a drone flight or simply view a live video stream while remote pilots fly around the asset.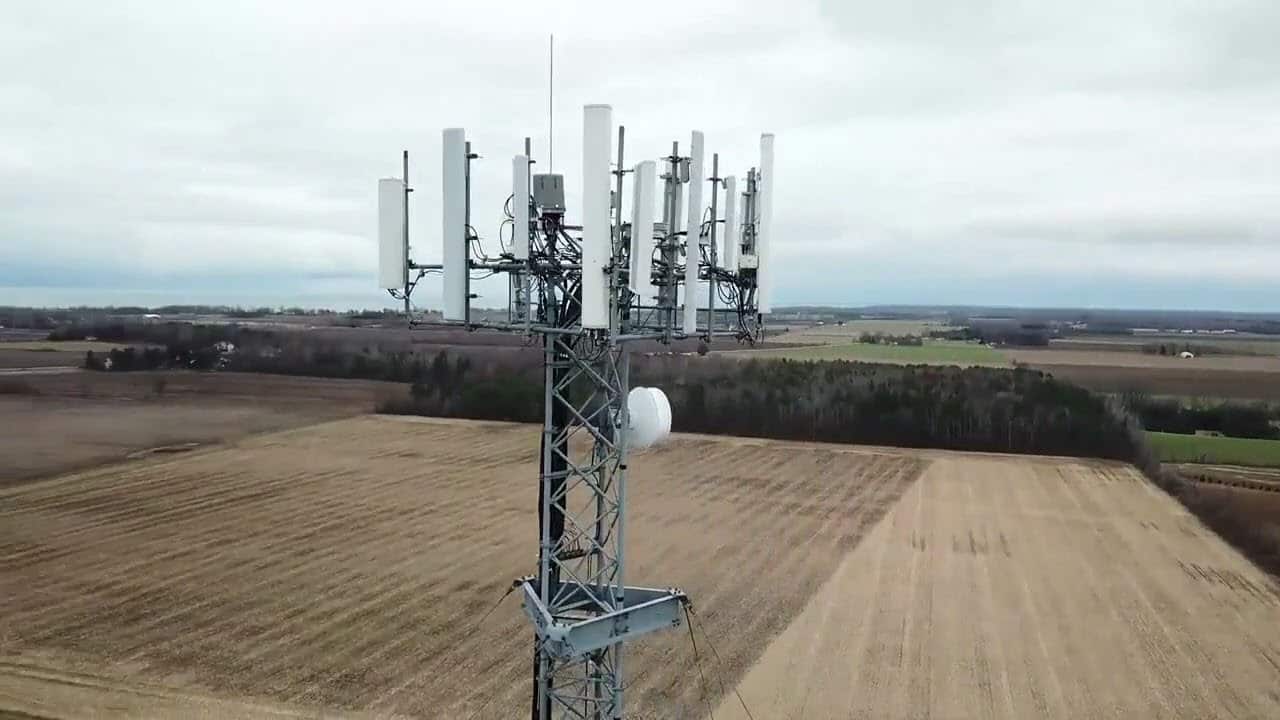 The telecommunication industry is also benefiting from the use of drones. Commercial drones are changing the way telecom carriers and real estate investment trusts (REIT's) audit and inspect wireless infrastructure by enabling them to collect high-resolution geo-tagged imagery and video of tower structures and equipment. Drones also reduce the need for workers to climb telecommunications towers to perform routine audits and inspections. Cell tower inspections require high-proximity flights around the tower, meaning the flight can be performed in a relatively small area around the tower. This kind of flight eliminates regulatory barriers involved in flying beyond visual line of sight (BVLOS) and in restricted airspace (e.g. above 400 feet). The savings are evident when you compare to traditional inspections which typically mean having a highly skilled engineer climb the tower to visually inspect numerous components while also collecting imagery to be inspected later in the office. With a drone, it is possible to capture a communications tower at ultra-high resolution from all angles. This data can be fed into a photogrammetry software system to create a digital model of the tower which can be the basis for a much more complete and in-depth inspection. These models can also be fed into an analytics program (i.e. ConnexiCore Cloud) for annotations as well as AI driven automatic corrosion detection and report generation.
UAS technology can simultaneously solve several pain points for an industry that is ready for its adoption at critical mass scale. With 5G networks quickly being deploy and becoming the next standard in the industry leading to a vast increase in the cell sites, these pain points are only projected to increase exponentially, so the timing is perfect, and the time is NOW.
Drones have really changed the game when it comes to building design and construction, energy, utilities etc.  Information that once took days to harness can now be captured with incredible accuracy in a matter of hours, this translates into huge time and cost savings for our clients. Like any emerging technology, the research and applications of drones are in constant motion, and ConnexiCore is exploring how we can continue to leverage their benefits far into the 21st century. Ultimately, I'm hoping that this brief article on the obvious benefits of UAS technology will encourage decision makers in other industries to break out of the pilot project philosophy for drone technology and drive at-scale business-wide adoption. Knowledge is power, especially when it comes to the potential that exists in unmanned systems. The future is, in fact, unmanned, and evolving in your industry means adapting to autonomy.