How drones benefit the construction process
Using a drone as a tool, large complex construction projects immediately benefit from 3D and photogrammetry data. From estimating, to pre-construction, to construction progress, contractors can use assets such as RGB and thermal imaging to capture a wide range of information useful for inspections or construction documentation. With many of today's advanced drone payloads, you can use an RGB camera and infrared camera simultaneously, which allows you to see thermal and RGB images at the same time. Infrared cameras can be used in different ways across construction, anywhere from looking at the curing time of concrete to understanding the whole exterior envelope.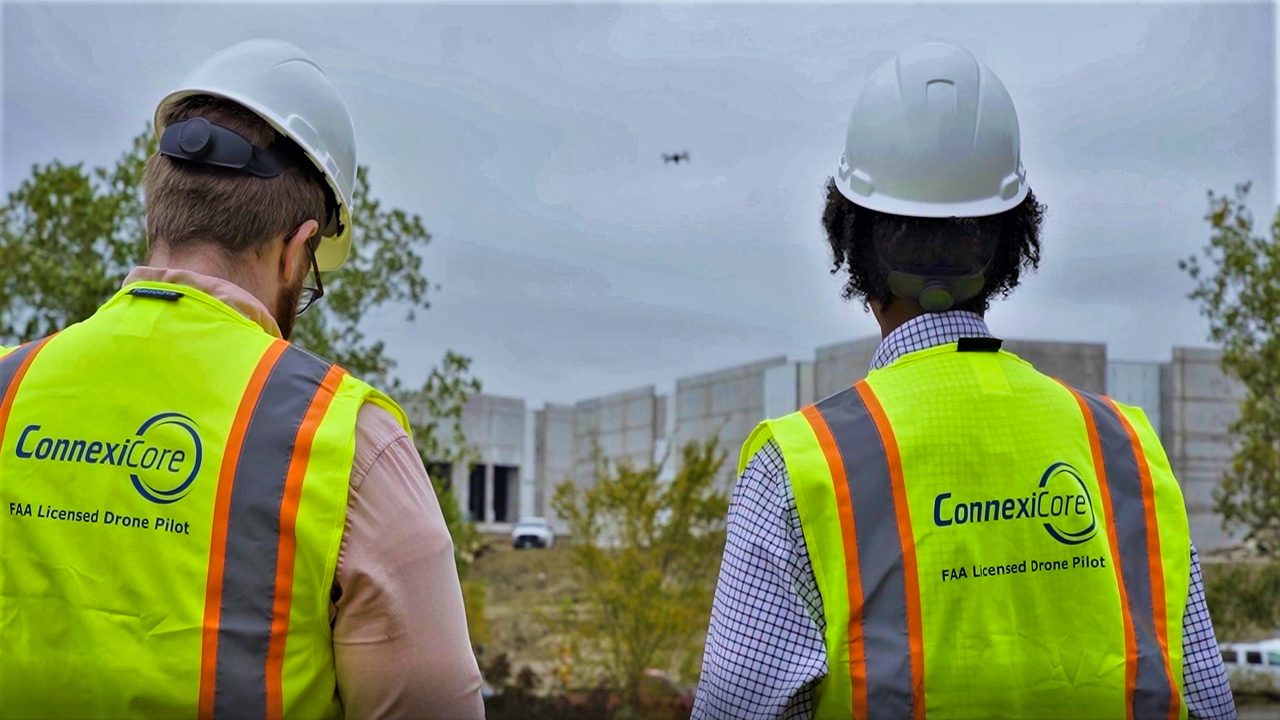 The drone inspection process
Using a drone with a combination of RGB and infrared sensors for roof inspections, you get a holistic view of the project site. This process starts by setting up a mapped flight, which is flying directly over the site, looking straight down, and capturing images that will be stitched together, which will make one full sitemap at very high resolution. The next thing is to run a point-of-interest flight mission looking at something specific on the site and capturing images at an oblique angle, say 45 to 30 degrees. Which helps capture the vertical faces of what you're shooting.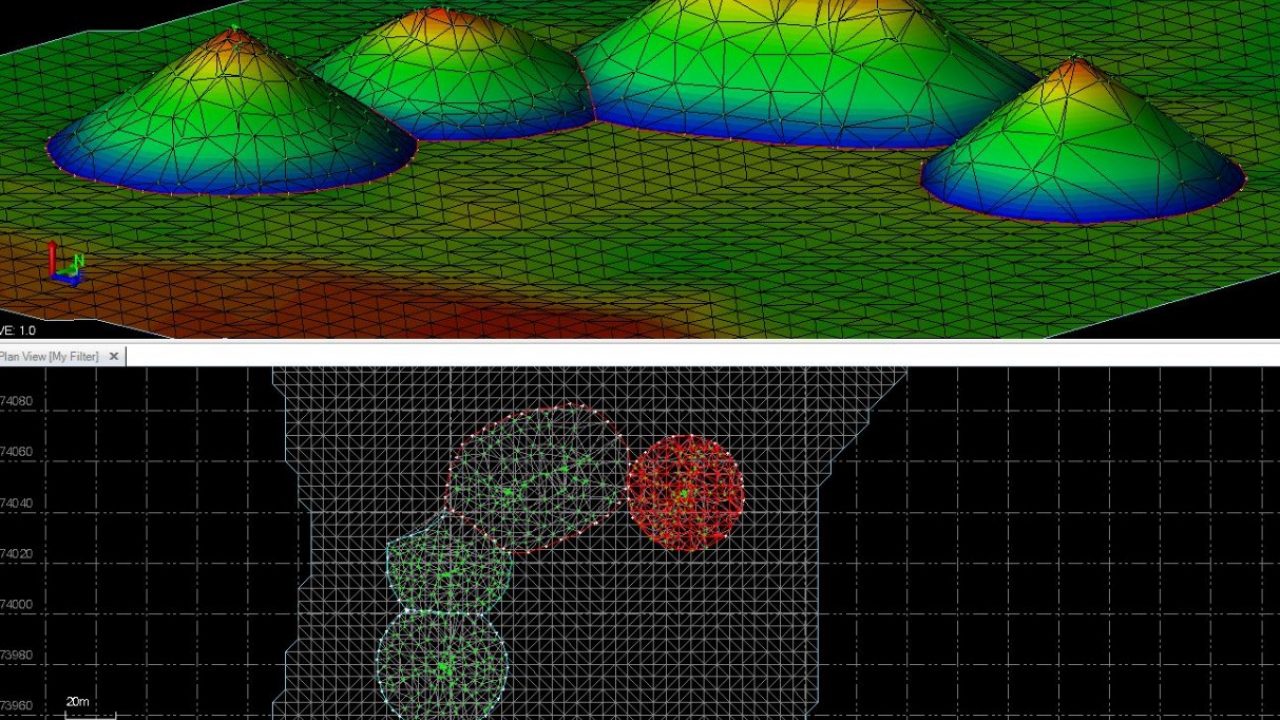 Drones are beneficial for mapping out pre-existing conditions via aerial surveys. This phase is typically done by going onsite, launching a predetermined flight plan, and taking images of the property or site before you ever touch it. This phase is invaluable as a real-time stamped backup, and also provides risk mitigation for the contractor if somebody were to claim that something was damaged.
The next phase after the contractor has touched the ground is to fly another dedicated drone flight mission to implement a pre-construction "topo", which means taking a topographic survey of the ground (both DSM-digital terrain model and DSM- digital surface model). This allows you to compare visual data with the information that we're given by the engineers (design built). For example, comparing vertical benchmarks with the existing survey that was provided at the time of the bid.
Additional valuable data can be extracted from the same drone flight, such as volume and stockpile calculations, which is useful to know how that's going to affect their import of materials on the site. Once construction is complete, a post-construction aerial survey of everything that's been constructed, typically referred to as the build-of-record or "as-built", as it's called in the construction trade.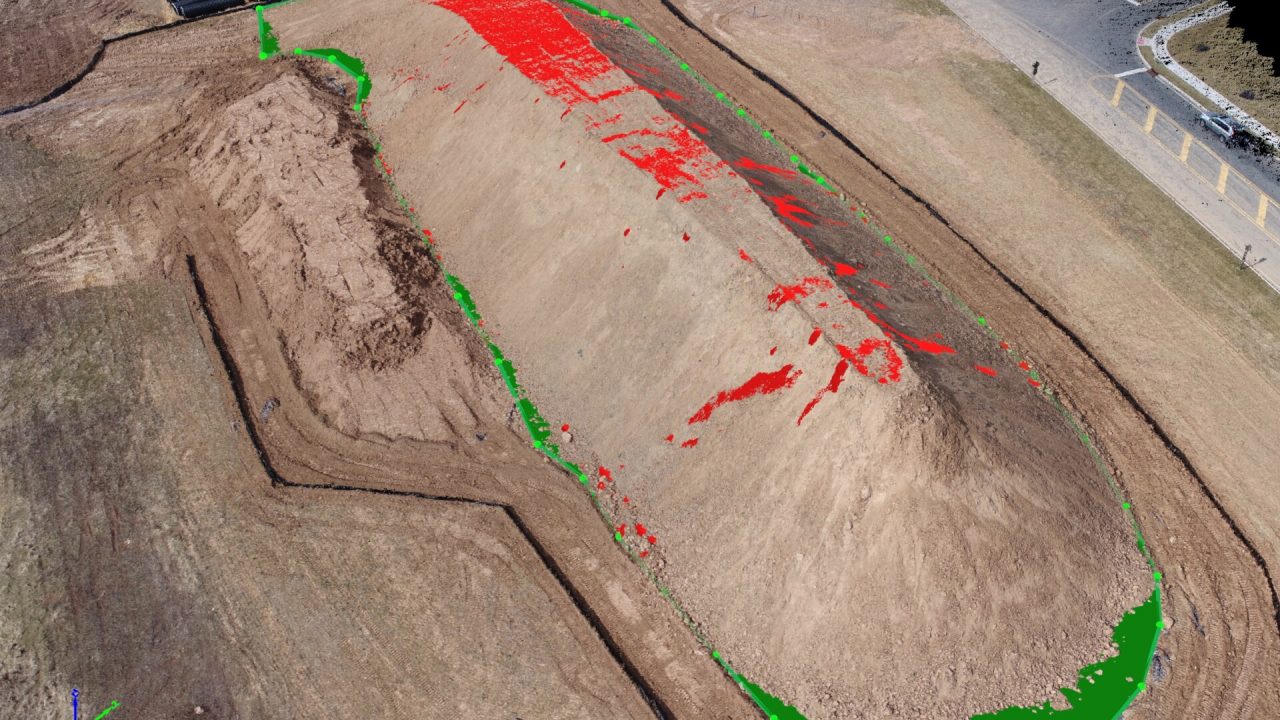 A good drone mapping mission should also take into consideration conducting separate flights in 3D mode. The combination of a NADIR (straight looking down) flight, and then through the orbit (or the oblique flight) creates an outstanding 3D model. From the drone's point of view, you're combining the site content with the BIM model. This is useful because as you go through construction, you're making those design changes on the BIM model.
So at the end of the process, by combining the model that you created with the BIM model you can do a takeoff of all the concrete required. For example, for paving you can locate manholes to make sure that the infrastructure was built to the design intent.
Everything can be related back to the estimates. A contractor can derive metrics and stockpile quantities simply from the initial drone flight map. Therefore, there really isn't any extra work involved in getting quantities. By reviewing quantities across all the sites, you can determine how to move material around in a more efficient manner for excavation. For example, if you wanted to fill in a pond, you can just do a volume annotation around that and it will tell you how much material it would take to fill that hole.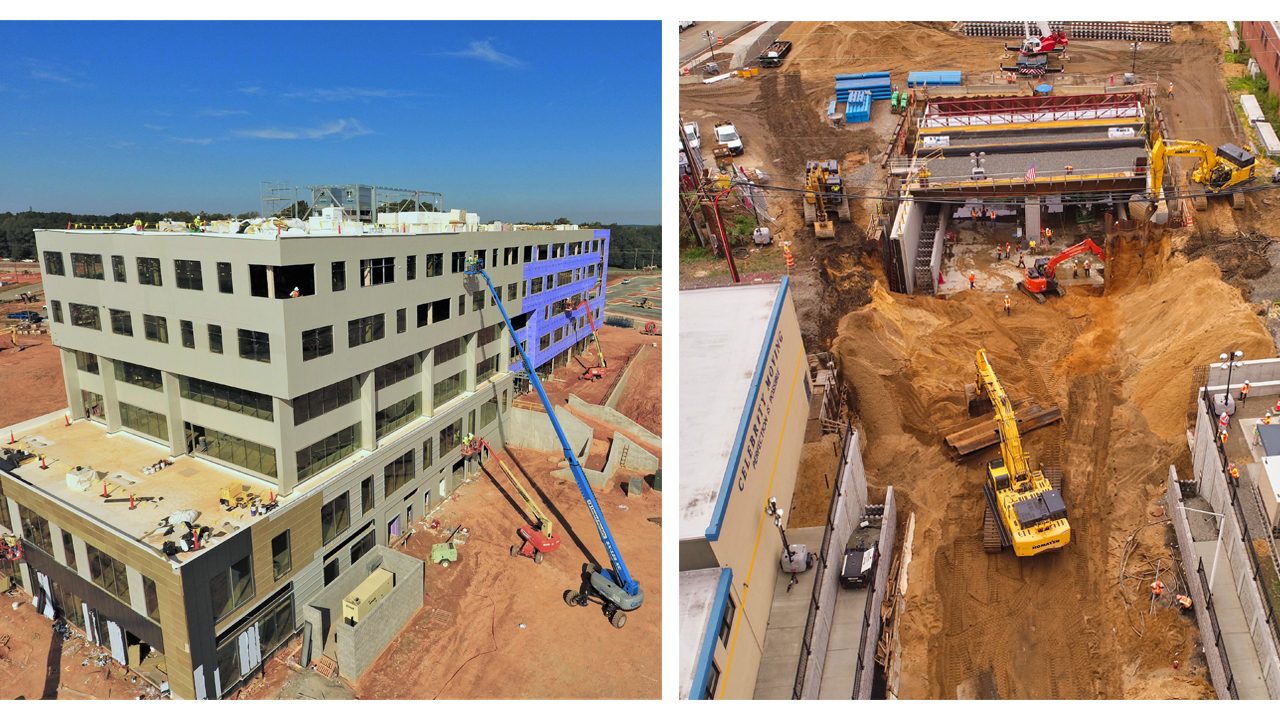 With a standard photo, It can be hard to discern the actual shape of a stockpile, but with a 3D model you can see the actual shape. By flying all of projects on a regular basis, such as weekly or monthly, you can see the wide lens view of all the material that is on the different sites. This enables you to create a matrix of all the different materials that are on those job sites. This drone process gives earthwork superintendents and trucking managers the ability to look at one document and see all the materials across the site. That helps them find material on one site that might be needed from another site.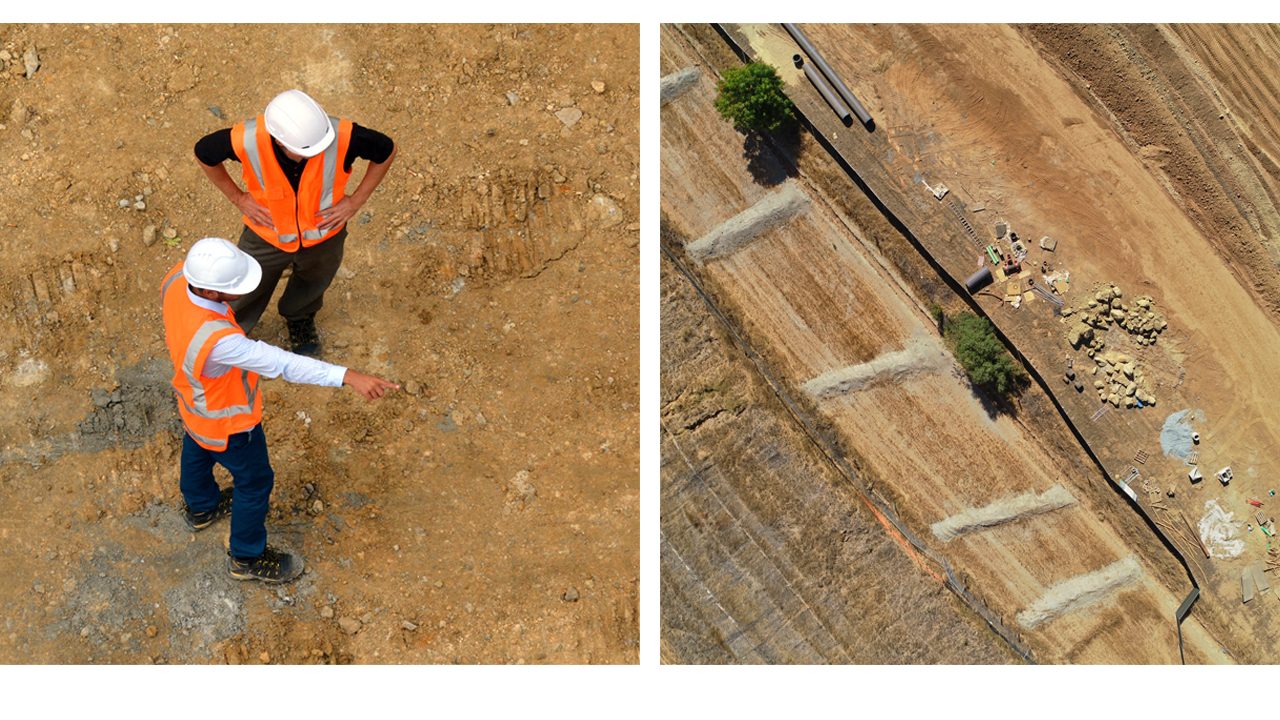 Drone-acquired data speeds up operations and workflow on a construction site. It helps contractors understand their projects in a new enhanced way, compared to traditional surveying methods. Once you have the data and have done the annotations, you can share this information via cloud-based drone software for viewing on desktop or mobile devices. With the latest thermal capabilities and 3D modeling, you now have an opportunity to gain a full understanding of the interior, exterior, and entire job site.